THE BEST QUALITY KIBBLE THAT'S
EVEN BETTER
THAN FRESH OR RAW FOOD
THE ONLY DOG FOOD COMPANY
owned by a PhD in canine nutrition
I spent over a decade in the dog food industry and I saw firsthand why fresh and raw food was being pushed. It wasn't to help dogs. It was pushed to ride the wave of a new trend and increase sales through a new product category. Even though the research shows kibble is much more nutrient-dense, balanced, and better for dogs.
GET 50% OFF
WHAT DO YOU GET WHEN YOUR DOG FOOD IS
MADE BY A PHD?
The dog is #1 in every decision we make.
Recipe design is guided by longstanding & high-quality research.
We understand the dog & its physiology better than others.
Ingredients & nutrients are selected for their proven benefits (instead of trends & fads).
Ingredients & nutrients are included at precise levels & perfectly balanced.
Recipes are slow cooked, in small batches, & quality checked.
Old Guard kibble is

healthier

than fresh and raw
Fresh and raw diets have extremely high water content—up to 70%! The healthy ingredients become too diluted to be efficacious and fail to provide real health benefits for your dog. Our kibble only has 10% water content, making it the most effective delivery method for high-quality proteins, fats, vitamins, and minerals.
GET 50% OFF
Overcooked foods destroy heat-sensitive vitamins and minerals.
Undercooked foods, like fresh and raw, make it harder for your dog to digest protein and fiber.
We slow cook to perfection.
We use a slow cooking method and conduct third-party testing to ensure all our diets are properly cooked and digestible and meet our nutritional targets.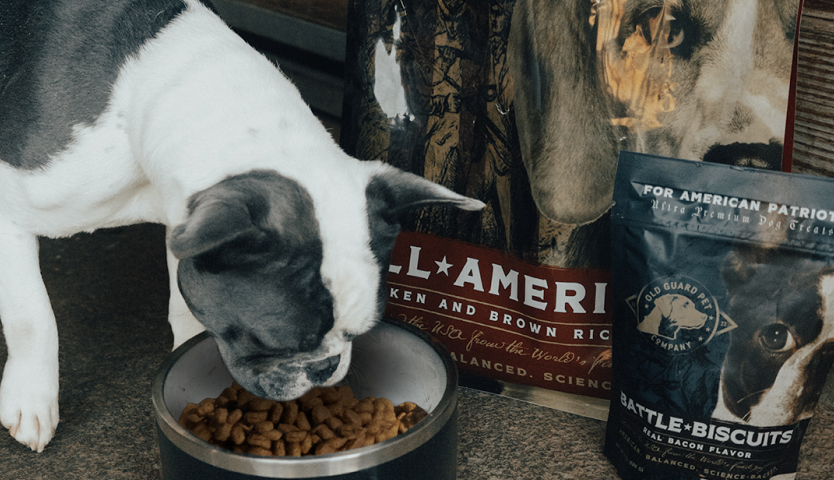 NO MYSTERY INGREDIENTS.
WE ONLY USE THE 5 BEST INGREDIENTS:
High-quality animal proteins like chicken, egg, buffalo, & salmon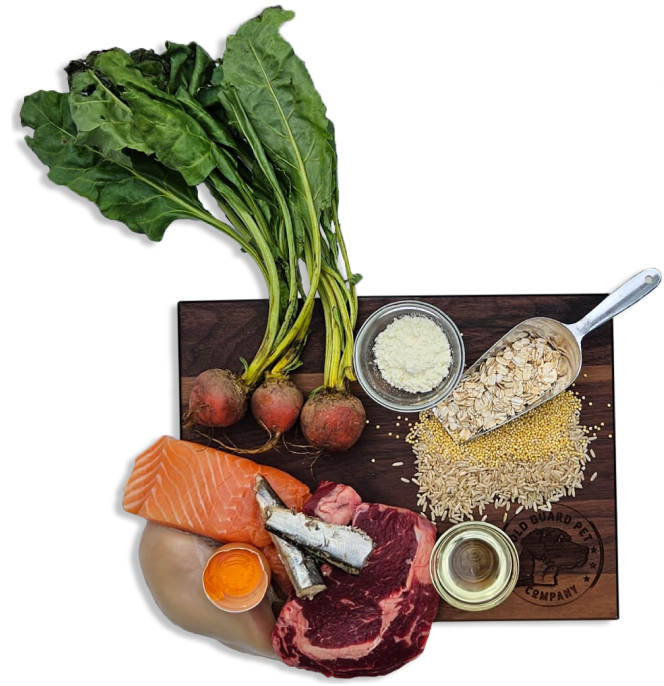 Old Guard Pet Company Cost Comparison

Old Guard Pet Co.
Only meets minimum health standards
Numerous health benefits exceeding minimum standards
Undercooked and harder to digest
Slow cooked to be most nutrient rich and easy to digest
Created by influencers and MBAs
Created by a PhD in canine nutrition
$7.25 to $8.00 per day for a 50lb dog
$3 to $4 per day for a 50lb dog
Suggests supplements or toppers up to $2 per day
Complete and balanced diet.
No toppers or supplements necessary.
Total cost $9.25 to $10 a day
Total cost $3 to $4 a day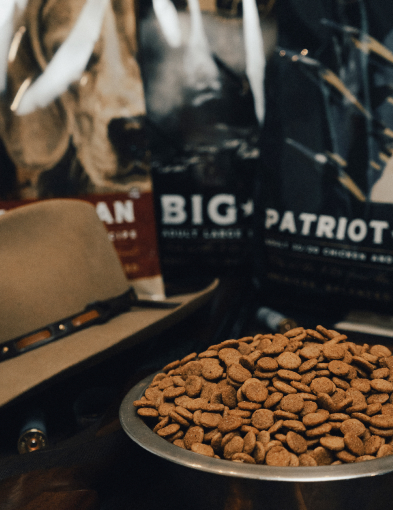 DON'T BUY DOG FOOD FROM PET INFLUENCERS.
TRUST THE ONLY COMPANY OWNED BY A

PHD IN CANINE NUTRITION.

Many fresh and raw food companies claim to be "vet approved." But just like doctors, vets do not automatically have nutritional expertise. Buy Old Guard and rest assured that your dog's diet has been personally designed, formulated, reviewed, and approved by Maggie Gooding, our founder and PhD in companion animal nutrition.
GET 50% OFF
For highly active dogs, police K-9s, hunting, and military dogs.